Technical articles for professional furnishing
A long manufacturing tradition in the field of furnishing characterized by constant research into quality and innovation, required to keep at the state of the art the vast application field of the accessories for classical and professional furnishing. This is what the furnishing division means for us.
Each item on our catalogue is developed starting with an analysis of the needs of a constantly evolving market, availing of the cooperation of sector professionals.
Over the years, Marvon has reached the complete automation of the production process in order to offer the most appropriate technical solutions; our products are in fact distributed in all of Europe to be used in various sectors, that range from modern furnishing to more classical and elegant designs; from professional sectors to clinics and schools.
All this with one single objective: total client satisfaction.
To reach this objective Marvon has its own research and development team and thanks to their design studio, it is capable of providing its clients with personalized accessories in a wide range of finishes and colours.
Thanks to this flexibility, Marvon is today a well-known brand in the furnishing field, in Italy and abroad. It is much appreciated by the big names in furniture design.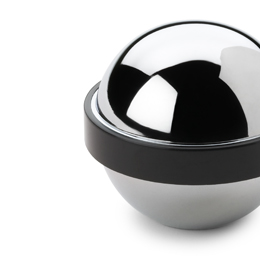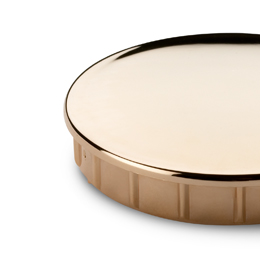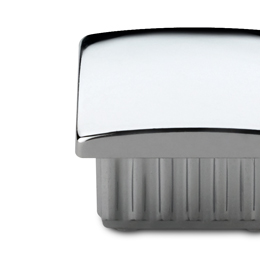 Caps
Suitable for closing all types of metal pipe. Our caps are available in a vast series of forms, sizes, thickness, colours and finishes: round, oval, square, rectangular, etc…
Rigid and flexible profiles that can be drawn
In every colour, size, and diameter. They can be used for the production of platforms/ footrests to be used in schools, school desks, footrests for professional furnishing such as in beauty salons and hairdressers and footrests (linear or curved) for all types of stools.
Small hands, spheres and knobs
In a wide range of finishes to be mounted both on metal and wooden furniture, particularly suitable for drawers and trolleys.
Tips
For mounting on chairs and shelves, available in different forms and sizes.
Accessories for clothes stands
Knobs, small balls, swiveling joints for the rotation of overhead lockers, push-fit plugs for easy mounting, hooks and caps.
ELECTROPLATING PLANT FOR INTERNAL CHROMING
The advantage of having a chromium electroplating plant is that we can provide all our products in various finishes: