Molding and electroplating under contract
We implement your projects and follow you during each phase guaranteeing maximum quality: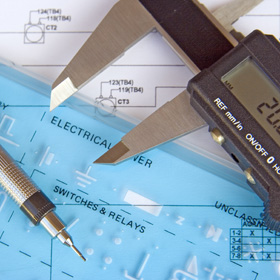 Project design
Consultancy during project design of products to receive electroplating treatments.
Molding
Use of lean production methods to optimize production batches.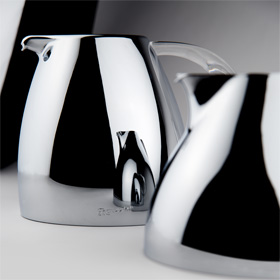 Electroplating treatment
Wide range of finishes 100% made in Italy.
Marvon boasts approximately 50 years' experience in the galvanic chromium plating of plastic materials.
The first treatments were performed in 1968; since then the company has constantly innovated, updated and improved its processes and its production facilities to offer the best in technical solutions. That is the reason Marvon is one of the reference companies of electro-plating in Europe for the chromium plating of plastic materials in different sectors and fields of application.
The management's strong commitment to production excellence, combined with the requirements of an increasingly demanding market gave a boost to the optimization of the production process, which, over recent years, has been completely automated and enhanced with the introduction of software that allows for maximum production flexibility and the utmost severity in the respect for specifications.
Each item that we process is subject to rigorous processing parameters illustrated in detail in the data sheets that strictly comply with customer requirements.
Each item is then personalized according to the requirements of the end user.
At the end of each production cycle, there is an accurate inspection of quality.
Advantages of our electroplating treatments
A very modern plant, among the most advanced in Italy.
Wide range of available finishes
High quality of treatment
Constant control of production cycle
Compliance with the strictest anti-pollution standards
Rapid delivery times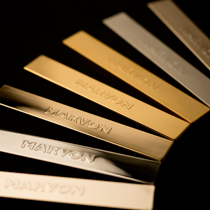 Finishes:
Polished nickel
Satin nickel
Polished chrome
Satin chrome
Polished gold
Satin gold
Gold veil Novelty
ƒƒ
Electroplating treatments do not fall under the provisions of the Directive RoHS 2011/65/UE and can be performed on:
ABS
ABS-PC (Bayblend)
Thermoset
Over 80,000 pieces receive electroplating treatment every day.
Quality without compromise
Marvon has a fully equipped laboratory for the most scrupulous quality controls in terms of the inspection of incoming raw materials, the parameters of the electroplating baths and the wastewaters. During the production process tests with saline mist are also performed, the verification of the thickness of the deposits with the possibility of performing crash tests.
Particular attention is paid to the environmental impact and the environmental management system was certified in compliance with UNI EN ISO 14001.












| | | | | | | | | | | |
| --- | --- | --- | --- | --- | --- | --- | --- | --- | --- | --- |
| Tonnage | PP/PE | PVC rigid | PC | POM-C | PMMA | ABS | PA | MMA | PVDF | PPSU |
| 40 | | | | | | | | | | |
| 60 | | | | | | | | | | |
| 65 | | | | | | | | | | |
| 95 | | | | | | | | | | |
| 135 | | | | | | | | | | |
| 135 | | | | | | | | | | |
| 150 | | | | | | | | | | |
| 165 | | | | | | | | | | |
| 200 | | | | | | | | | | |
| 200 | | | | | | | | | | |
| 210 | | | | | | | | | | |
| 250 | | | | | | | | | | |
| 280 | | | | | | | | | | |
| 300 | | | | | | | | | | |
| 300 | | | | | | | | | | |
| 330 | | | | | | | | | | |
| 850 | | | | | | | | | | |
| 1200 | | | | | | | | | | |
| 1500 | | | | | | | | | | |