The fundamental function of a safety handle for fire doors is to guarantee opening of the door itself during and after a fire. At any time, the rescue teams must in fact be able to open the doors that separate the areas at risk.
It is therefore crucial that functionality and resistance are guaranteed both for the door and for the components of the same.
The regulation in force for this area establishes increasingly restrictive provisions to protect safety. (Official Journal no. 271 of 18.11.2004).
For this reason, the handles are manufactured following the most thorough criteria of quality and safety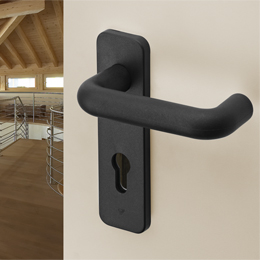 Advantages
With stands an endurance test of over 200,000 opening and closing operations
Handle in flame retardant resin
Handle in stainless steel
Steel core with antifire characteristics
Infinite combination possibilities and combinations with locks and panic door handles on the market
Possibility of supplying coloured handles
Possibility of supplying fluorescent handles to facilitate visibility of escape routes
Certified according to DIN 18273 FS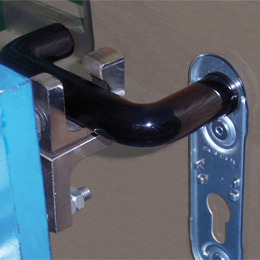 Construction characteristics
DC-02 steel for the metal core, lock and plate
S235JR steel for the 9 millimetre spindle
Steel for the fixing screws (cylinder RST 36 DIN 17311 + white galvanized 4.8 screws)
Loaded polypropylene for the plastic material (black PP 30% ca Co3)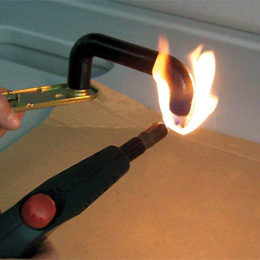 Quality
The MARVON handle kit has been certified according to DIN 18273 (obligatory for the German market) in the MPA institute of Dortmund.
The handle kits are suitable for installation on doors with mortise lock that have a c/c distance of 72 mm and a 9 mm spindle.
The supply kits are composed according to the list shown in our catalogue.
Personalized kits can also be assembled for special requirements or regulations in force in other countries.
Application on normal doors without fire or smoke protection requirements:
The application field of the handle kit on doors with non-regulated functions is that of ensuring safety, functionality and durability over time, without foregoing aesthetics.
Use on doors in escape routes:
The field of application of the handle kit on doors in escape routes is to provide an easy and immediate opening with a single manoeuver, suitable for releasing the emergency device.
Use on doors for compartmentalization as fire and smoke dampers:
Ensure durable functionality over time contributing to the resistance of the doors to the action of the flames and the heat that develops with a fire.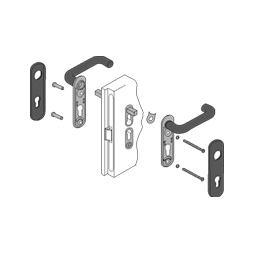 Handle with spring
Handle with spring that ensures it returns to its original position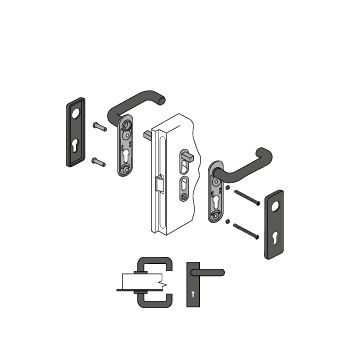 Standard handle
Handle without emergency function that can be operated on both sides.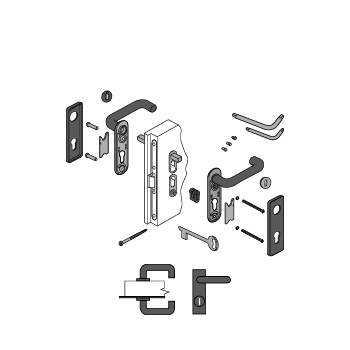 Handle with emergency device
Handle with emergency function for emergency exists (special lock). Operated on both sides.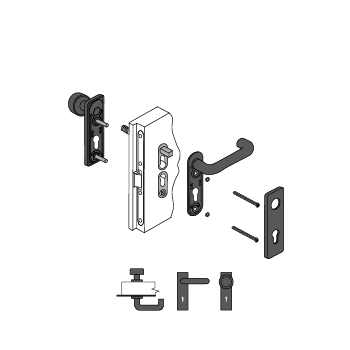 Combination handle
A handle on just one side of the door with a dummy knob on the other side. The device can be changed and equipped to incorporate the emergency function.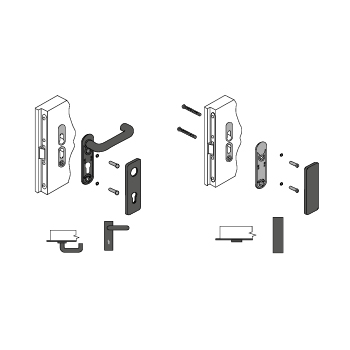 Handle for semi-fixed leaf with blind plaque and plate
To be installed on semi-fixed leafs of doors with two leaves.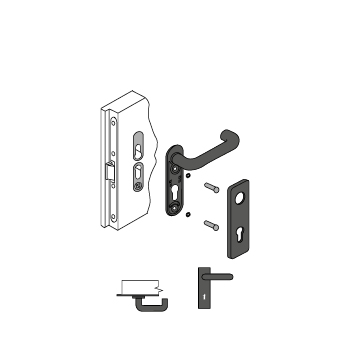 Half handle
In an inactive/dummy and rotating position, it is fixed unilaterally to the door.
APPROVALS
Marvon has tested and certified its handles in collaboration with excellent clients in authorized laboratories, located in different European countries.
Marvon products have undergone severe mechanical and thermal testing in its own laboratory and also by Certification Bodies to ensure high and on-going quality over time.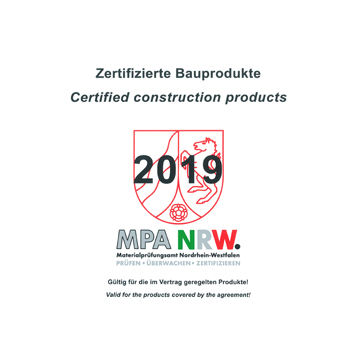 MPA NRW
www.mpanrw.de