Marvon intumescent seals are an essential complementary accessory for the construction of high performing fire doors.
In order to obtain a certificate of approval a fire door must possess certain characteristics that provide a complete barrier to fire and smoke for a variable period of time in relation to the requested approval. (30, 60, 90, 120 minutes).
The European standard for fire doors is being prepared under a mandate from the European Commission. As the European standard is as yet incomplete, CE marking for fire performance is not possible. Each member state of the EU therefore refers to national standards, which are updated periodically with the European standards that have been completed. To date, therefore, there are different criteria for importing fire doors in a country and it is essential that functionality and resistance be guaranteed both for the door and for the components of the same.
The seals have the fundamental characteristic of expanding significantly in volume when exposed to elevated temperatures or flames. They must therefore be incombustible or flame-retardant.
They must also combine good mechanical resistance with their heat resistance performance. This means guaranteeing easy positioning on the frames with normal temperatures of use and room temperatures and, at the same time, remain securely in place during the expansion phase of the same, due to the effect of the heat or the fire at high temperatures.
In other words, the seals must remain in place once they have expanded in order to seal off the rooms, withstanding the mechanical stress resulting from the fire. The seals may therefore be called on to resist forces of positive and negative pressure produced by the fire even of a significant entity. In the event of inadequate mechanical resistance, the seals could allow the fire and smoke to pass through the cracks and gaps thus allowing the fire to spread.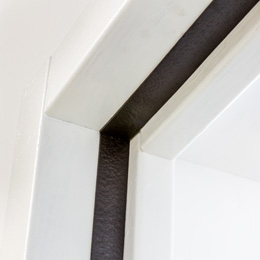 Wide range of sizes with high application possibilities
Available with and without double-sided adhesive
Possibility of co-extruding a coloured pigmentation that with equal intumescence improves appearance
Totally insensitivity to moisture and weatherproof for easy storage
Possibility of supplying in standard 100 meter coils or in personalized lengths on request
High expansion ratio – up to 10 times the initial thickness
Expansion pressure equal to 5 bar
Absence of organic solvents
Product approval according to Deutsches Institut für Bautechnik: Zulassungsnummer z-19.11.1533
Marvon intumescent seals at 450°C form, with a load, a stable, slightly elastic and porous foam.
Expansion pressure and intumescence start to develop at a temperature of about 180°.
At 180°, the material is in its greatest state of relaxation.
Above this temperature, the material starts once more to harden resulting in a material that is substantially harder than the original material.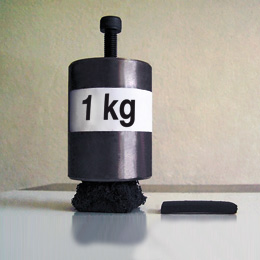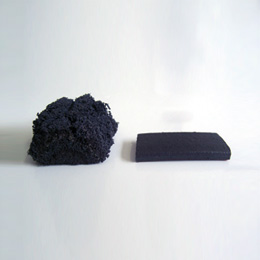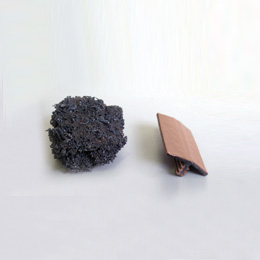 Marvon seals are made of a combination of different top-quality materials:
PVC resin
Plasticisers
Flame-retardant and intumescent graphite
Loads that delay the spread of fire with characteristics that control the smoke
Ecological heat stabilizers
Excipient resin to improve the bond between the various components
Characteristics
Ratio between the initial volume when cold and that of maximum expansion: 1:10
Average expansion pressure: 5 Bar
Totally water resistant and weatherproof
Absence of organic solvents
Flame retardant
For particular applications, Marvon has developed and patented a technology for the production of composite seals with high mechanical and thermal resistance: Tecnoflame intumescent seals, which consist of a high-resistance fibre support net included in the thermoplastic material.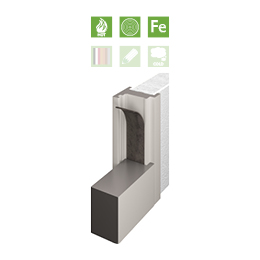 Tecnoflame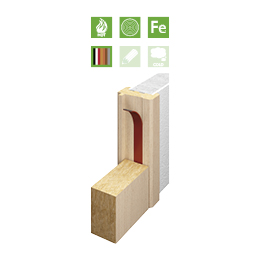 Co-extruded
Tecnoflame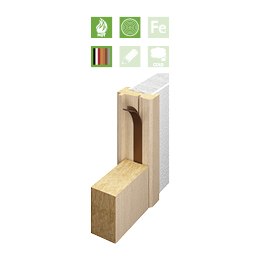 Tecnoflame Wood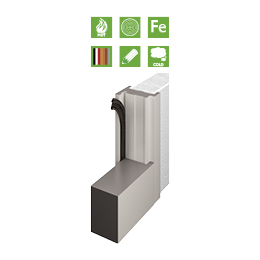 Tecnoflame
hot/cold smoke
The particular formulas of the Marvon products
can be used in a multitude of production processes:
Flexible and rigid seals with rectangular profile
They can be applied to fire doors in metal, wood or a composite material, for example, between the frame and leaf; fire shutters, membrane ceilings, (perimeter seals) etc…
Flexible seals with shaped profile
Passageways, expansion joints, joints of fixed modular panels etc…
Production of molded items
Handle plates (fire stop handles), lock plates, pipe sleeves, passageways, boxes etc…
Co-extruded seals with two colours
Fire doors in wood, steel and/or composite materials. All the seals can be provided with a double-sided adhesive tape on one side; application of the tape on the seal is performed automatically and directly during the production phase of the same. The seal with double-sided adhesive tape can be applied easily and quickly. The seals without double-sided adhesive tape are on the other hand applied by the client using mechanical fixing tools or glues.
Approvals
Marvon has tested and certified its seals in collaboration with excellent clients in authorized laboratories, located in different European countries.
Marvon products have undergone severe mechanical and thermal testing in its own laboratory to guarantee high and on-going quality over time.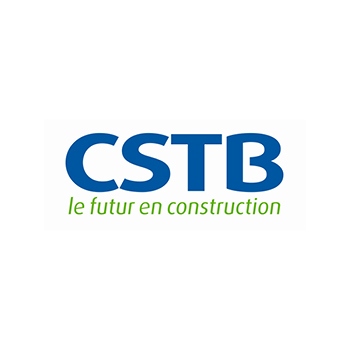 CSTB
Département Securité, Structures et Feu Essai RS04-075/b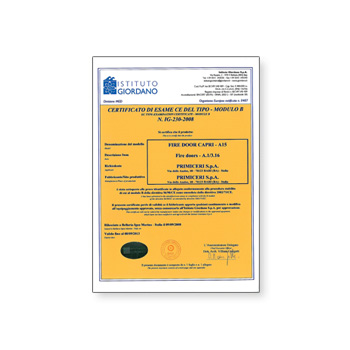 Certification for use on ships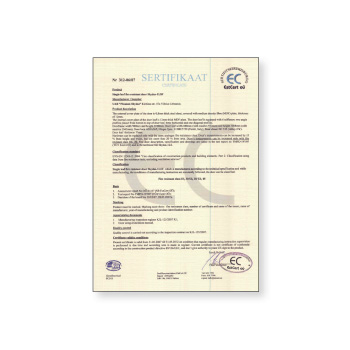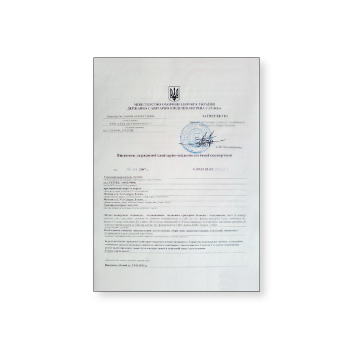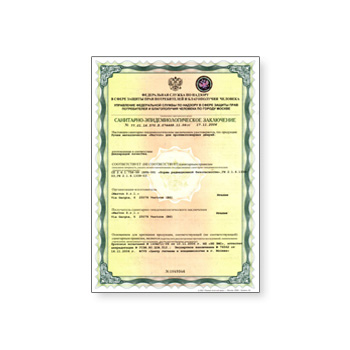 In relation to the intumescent seals, the Italian standard does not indicate specific certificates. The abovementioned certifications therefore relate to complex products, that is, to the combination of Marvon intumescent seals with fire doors, certified and approved by manufacturers of the fire doors.